Bella kalolo time and space relationship
Nine To Noon for Thursday 7 May Nine To Noon | RNZ
Bella Kalolo is a that time-travelling trolley is But their answers were geared to a world very different from the space-time cosmos we find ourselves. When Bella Kalolo joined the group she already had a high degree of "That's buzzy, that's really out of it," Harder recalls thinking at the time. . settled on a dozen for his debut album, 's 'The Space Between Us'. . The two friends capture the narrative arc of a fictional relationship over the course of the six tracks . Rt Hon JOHN KEY: Firstly, from time to time conditions will change. or they have got relationships with organisations that surround them—but it is the I have just been trying to figure out how much space that actually is. When a national talent like Bella Kalolo and her band showed up in my valley.
They hit it off and Harder began working on a beat that became Everything — their first collaboration. It all came really quick. A month later P-Money chose it as the lead single and title for what was to prove a breakthrough album. Harder also featured in the video shoot. He knows how a song should be performed and also how it should be constructed. The machine wanted more dance music and radio hits but what he really wanted to do was RnB.
My passion was to do stuff more on the urban side. It was full circle and back to urban basics. While no local chart crasher itself, the album drew more attention to his work and soon he was writing and producing for others.
Warner Music NZ charged him with writing and producing music for an upcoming boy-band act. Only trouble was he had just signed on to an 18 month-long Australasian stint in the musical Jersey Boys. They were singing my songs, and then… wow, they got five songs in the Top 40! It was in that his own songwriting and production company, Harder Music Group began taking shape.
Based in Parramatta, Sydney, the pan-Australasian venture aims to creating a unique and fresh sound and culture in pop music. The long term plan is to develop more artists on this side of the world. Help them as a production house and then find a home for them as well, whether with HMG or not. Basically just creating a platform for other artists for us to be able to develop and nurture them. It started off just as a music production company, but some of the clients wanted videos, so I offered that as part of the service — and started directing the videos too!
HMG has a marketing and distribution deal with Warner. Dropping here in Julyhis double Pacific Music Award-winning EP was the first release of his own music for which he really flew solo, writing, recording and producing, though throughout the eight-month recording endeavour he did regularly play snippets to friends and colleagues to get feedback on where he was heading.
It made for a really special project. It was basically just me. He now has an important role to play in a big extended family of positive like-minded individuals that has been expanding since his college days. I was lucky to work with him myself on the Coca Cola Christmas in the Park shows. The man is truly inspiring. The two friends capture the narrative arc of a fictional relationship over the course of the six tracks. Student Achievement—Investment in Teachers 6. What recent announcements has she made on lifting achievement of children in schools?
These changes are the next step in our plan to raise student achievement. Although our education system is doing a great job for many kids, this is about how we can do even better and raise achievement for all. The analysis of those results showed that socio-economic status accounts for 18 percent of the differences seen in the student achievement data. That means that 82 percent are factors not about poverty. Decile is not destiny. How will the proposed changes strengthen the teaching profession?
This investment in education will give teachers the opportunity to further their professional careers, keep good teachers in the classroom, and allow for the sharing of expertise across schools and amongst teachers and principals. We have got outstanding teaching practice going on in classrooms around the country. This gives our profession the opportunity to open up those classrooms and share best practice to make it standard practice. How will the proposed changes help lift student achievement?
These changes will strengthen the quality of teaching and leadership in our schools by recognising some of our most capable teachers and principals and giving them the opportunity to systematically collaborate with, support, and mentor others.
The education investment initiative will be instrumental in ensuring we have the best-quality teaching to raise achievement for five out of five kids. Will teachers in all subject disciplines, including social studies, art, music, health, physical education, and materials technology, be eligible to become expert teachers; if so, why does the documentation she released suggest that only maths, science, digital technology, and literacy teachers will be eligible?
The next step in this process is for the Secretary for Education to sit down with the design group representing the profession. In the paper that I set out, I said that a priority of our achievement challenges was in maths, science, and digital technology, but there was never any exclusion of the most capable teachers.
Does he believe that parents who are eligible for paid parental leave are the only ones who would benefit from extra support when their baby first arrives? I think there are people who enjoy the parental tax credit, although Labour is scrapping that, unfortunately. Can he confirm that those who are eligible for the current parental tax credit, which Labour would replace with the Best Start payments, would, as a result, receive support for 52 weeks instead of 8 weeks and would be markedly better off?
That is not the argument. It is just plain wrong. Only 19, will, and no shaking of the head and smiling will actually get her leader through what the press gallery now knows—that your leader is tricky. But what I think is becoming quite clear—and maybe that explains the furious text messages on the plane from the member on Friday— Grant Robertson: This is a point of order. It will be heard in silence. The Prime Minister was asked a direct question, and he has not, in the period of time he has been standing up so far, answered it.
Under the Standing Orders he is required to address that question. It was not particularly politically loaded but it was a very direct question. The difficulty I have is I actually did not hear the question fully, and part of that was because of a large barrage of noise coming mainly from both front benches.
Volume , Week 63 - Wednesday, 29 January - New Zealand Parliament
I am going to ask Jacinda Ardern to ask that question again. Thank you, Mr Speaker. It depends on a range of circumstances, but, firstly, it depends on how it is funded. What the member is demonstrating is she might understand the policy and she might have been furiously texting her leader on Friday, but he does not understand the policy, which is why— Jacinda Ardern: What are you talking about? Well, we all know, do we not?
What progress has been made on the Canterbury Home Repair Programme? That is a number equivalent to the number of occupied dwellings in Napier and Hastings combined. That means that more than two-thirds of the homes under the programme have now been repaired.
Space-Time And The Speed Of Light - Einstein's Relativity
Around 1, full home repairs are being completed each month, with more than local contracting firms completing about 90 repairs a day. How is the managed home repair programme contributing to the wider recovery in Christchurch? Well, after the earthquakes many people claimed that the value of real estate in Christchurch, particularly domestic property, would fall by tens of thousands of dollars—in fact, tens of percentage points—and that would have tossed many, many people into negative equity.
Now we have real estate magazines proudly proclaiming that houses have had their repairs completed under the Earthquake Commission programme and putting it on the bill of sale as a mark of quality. The home repair programme has also had a huge impact on constraining prices and making sure that Cantabrians were protected from cowboy builders, and, as such, it has contributed to overall confidence in the recovery.
Power Prices—Increases and Electricity Market 9. Does he agree with the Electricity Authority that households have been paying too little for power in the past and how has this issue been corrected under the current Government? Firstly, that is, in my view, a mischaracterisation of what the Electricity Authority said. Secondly, what the Electricity Authority report, in my view, does implicitly make clear is that talk of super-profits, like we had from co-leader of the Greens Dr Russel Norman yesterday—despite Professor Wolak, whom the Greens once relied on, reversing his views on that—is absolute nonsense.
So does the Minister believe that the Electricity Authority is correct when it says that rising power bills for Kiwi families have been justified, or does he believe that power prices are too high under the National Government? As I have made very clear a number of times in this House, no one who is a consumer wants to see power prices rise. What is true is that this Government has halved the power price increases that we saw when Labour, propped up by the Greens, was in power.
We are seeing an increasingly competitive market in New Zealand with very sharp offerings. Contact is offering fixed prices untiland 10 to 15 percent prompt payment discounts. My advice to consumers is to shop around. Does the Minister think that the electricity system is working, given that electricity prices have increased by 22 percent under the current Government and that in the past year alone power prices have risen by 3 percent, despite demand falling by 2 percent?
The market is workably competitive. We want to see it more competitive. The member raises the point of 3 percent. Well, that is approximately half of what we saw year by year when Labour, propped up by the Greens, was in Government. What we also know, of course, is that with increased emissions trading scheme costs and with less competition under Labour and the Greens given what they are promising, we will certainly see prices rise by much more.
No you will not. The issue of disconnections is a concerning one. I am concerned about it and I have written very recently to the electricity providers—the retailers—to make clear my views. It is something that I and the Electricity Authority will continue to work on to get those numbers down. I intend to seek leave to table two data sets.
On that basis, if the member just quickly describes the websites, I will put the leave to the House. I will put leave for both together. And the second website? Leave is sought to table those two pieces of information for the benefit of the House. They can be so tabled. Documents, by leave, laid on the Table of the House. Health Services—Access to Elective Surgery What recent reports has he received on access to elective surgery?
I have received many reports, two of which I think are worth sharing with the House. One report confirms that the number of patients receiving elective surgery has increased frompeople a year under the previous Government to overpatients a year now. That is an increase of 40, a year. The other report is yet more good news in elective surgery.
Volume 696, Week 63 - Wednesday, 29 January 2014
I call the member to ask the supplementary question. How has he arrived at the number of 1, more patients to receive elective surgery, as per his announcement today, when specialists are saying there is huge unmet need, and why will he not agree to an independent scientific measurement rather than this sort of regular drip-feeding of funding in an effort to close down criticism and debate?
The Government is investing into those extra 1, operations. Because of careful management of the health budget, we have been able to free up resources to help those patients. This Government has made elective surgery a priority year after year after year, and it has been criticised by the Opposition for doing so year after year after year.
Why was he so fast to dismiss and denigrate recent research undertaken by TNS that foundNew Zealanders meet the clinical criteria for elective surgery but onlyhave been placed on a waiting list, leavingpatients living with pain and disability, when the Ministry of Health found TNS research reliable enough to undertake the New Zealand smoking survey—information that he is quite happy to quote and crow about?
Because the survey was commissioned and overseen by the Health Funds Association. They are the private health insurers of New Zealand, who want to jack up as much business as they can. I understand that the private health insurers and the private hospitals are under pressure.
When the Government increases the amount of publicly funded surgery fromoperations a year tooperations a year, I can see why they are concerned.
I seek leave to table a document from the New Zealand Smoking Monitor. It is very difficult to find on the website. The member is now trying to use the point of order and the tabling of documents to make a political point. Why has the Government made such a commitment to increasing elective surgery?
That is an excellent question. The Government inherited a very difficult situation in elective surgery, where between and the health budget increased significantly, yet the number of patients getting surgery was actually slashed under the 6 years of Annette King.
Waiting lists were culled—30, people were removed off the waiting lists for no reason other than the fact that the Minister wanted to dress up the waiting list.
That is why we have worked so hard—40, extra operations a year. What a great effort by the doctors, nurses, and hospitals of our great New Zealand public health service. Is MidCentral District Health Board one of the regions that have thousands waiting to get on a list for surgery, in light of a recent report from its hospital advisory committee that states that it can no longer give certainty for treatment within 5 months to those patients, that there is significant concern about it, and that one board member said publicly that patients will continue to be in pain for a longer period of time and the pain will not go away?
I know that the MidCentral District Health Board will be benefiting from the announcement that we made today, and, in fact, compared with when Labour was in office, 5, more patients have been treated for elective surgery at the MidCentral District Health Board.
I think it is doing a very good job and I would expect more surgery to come. Will he give a commitment today that when district health boards are required to shorten waiting times for surgery to 4 months later this year, the threshold to get surgery will not be lifted and more patients pushed out of the system, as some specialists are predicting is likely to happen; if not, why not? That is the reason why there were 40, more operations done in the last 12 months compared with when we became the Government.
I asked the Minister whether district health boards would be lifting the threshold for surgery. He went nowhere near that question, and that is the guts of the question.
The member now cannot insist on an answer that she so desires. The question was wider than that, and I rule that the Minister has addressed the question. Business Research and Development—Funding How is the Government encouraging New Zealand businesses to undertake more research and development?
Let it go, Annette. I have now called the Hon Steven Joyce. Earlier this month I announced—[Interruption] It is important that we get this, Mr Speaker, as the Labour Party does not understand that this information and communications technology stuff and innovation stuff is going on.
Would the Minister now simply address the question. How to delete a tweet? Or how to roll out broadband so that people actually use it? As part of our Business Growth Agenda the Government is committed to creating the right environment incentives for businesses to double their expenditure on research and development to more than 1 percent of GDP, and we are making good progress on that target. Business innovation is crucial for New Zealand companies in a tough international environment.
These grants help our businesses invest more so that that they can compete more effectively internationally. How do businesses qualify for these growth grants, and what other research and development support is available? How does that help SMEs? The project grants are available for smaller companies and those that are new to research and development, while incubator support programmes assist start-up businesses.
What other policy proposals did the Minister consider for encouraging high-growth innovative business, particularly those based online? I am always considering suggestions, and I considered one suggestion that I received yesterday that was about shutting down major websites if the Government of the day does not like them. However, I do not think the proposed Facebook ban from the Labour Party is likely to encourage innovation in the New Zealand information and communications technology sector.
So although we have no plans to introduce a great firewall of New Zealand for social media websites, we do appreciate the suggestion from a Mr Clark all the same, and I think that we can observe that he has had an even worse start to his year than Mr Cunliffe has.
Immigration—Fraud and Exploitation of Workers Is he concerned about the level of illegal job selling taking place according to reports on Campbell Live this week? Naturally, I am concerned, as I would be about any potential breach of immigration law. In terms of the show on Campbell Live, it was certainly compelling TV and very good investigative journalism, but for Immigration New Zealand it was nothing new.
It has been aware of these cases since last year and has an active investigation under way. What actions is the Minister taking to increase the number of migrants and others coming forward who have been affected by job-selling, given that many migrants are vulnerable if they disclose their involvement? I also introduced legislation increasing penalties for those legally working in New Zealand who are subject to exploitation.
You stood on your feet to sit the member down, which was the right course of action. The member continued speaking for some time, not unlike what the Prime Minister did earlier. If people are going to disobey your rulings like that, it will lead to disorder in the House.
I fully accept the point the member is making. I will take this opportunity of reminding all members that if I rise to my feet, it is essential that the member returns to his seat.
To give the Minister the benefit of the doubt, he may well have been concentrating on an answer that was unhelpful to the order of the House, and I will give him the benefit of the doubt that he did not see me rise to my feet. But in future all members must resume their seat as soon as I rise to my feet. Are there further supplementary questions? The member will also simply ask the supplementary question.
Given the views of those working in the field that job-selling is now endemic, why will the Minister not immediately establish an inquiry into the abuse of our immigration system, with appropriate immunity granted for those who come forward? Because I am satisfied that no such review is necessary.
It is a pretty simple process to pick up the phone and dial an number to alert immigration authorities to the potential for this behaviour going on, and I encourage the member to communicate with his constituents just that type of behaviour. Before I call the member, can I ask for a little less of a barrage coming from members to my left when an answer is being given to a question that has been raised by a member of the Opposition.
What steps has he taken to prevent job-selling in the Christchurch rebuild, given that there have already been cases of migrant worker exploitation and reports of job-selling offshore? I am certainly aware of some issues in respect of the Philippine diaspora in the Christchurch area. The Philippines Ambassador and I visited the city late last year to talk to employers, employees, and the Chamber of Commerce.
I am also working with my colleague the Minister of Labour on a set of standards for employers in respect of the employment of foreign migrant workers. I am satisfied that the message has got out in the Canterbury community that anybody who has information about illegal activity can safely contact the authorities in order that those claims be investigated. I rise to support the motion moved by the Prime Minister yesterday and to defeat the amendment to that motion moved by the Hon David Cunliffe.
If there is anything that typifies the way in which this election year has started, it would have to be the ill-named start that the Opposition leader added to his programme last week. It has been a bad start. If we are to see this year progress on the same sort of basis, then I think by the time we get to the election we will see David Cunliffe dressed in a plaid jacket, white shoes, and sunglasses, going around and peddling his policies to New Zealanders.
The one thing that they have learnt this week is that when it comes to this guy, whether it is his CV or a policy, it pays to read the fine print.
It pays to understand all the nuances that are in it because, apparently, whether it is policy or a CV, it is a living document. The other extraordinary thing that we have come to learn this week is that you do not have to have money to spend it or save it.
It is going to come as a huge revelation to so many New Zealanders who go out every day to work—to earn a little bit more, to hopefully get into a better tax bracket because they have a Government that respects what they do and what their contribution to the community is—that, in fact, they do not have to do that!
They can simply go around anywhere, observing something that they would like but not acquiring it, and then assume that that is a saving that they can go off and spend somewhere else. The other thing that sits behind that is the suggestion that tax and taxation is an amount that sits there and you decide how much of it you require.
Well, that is not how it works. Taxation is money that comes directly out of the pockets of working New Zealanders.
Whenever he says that we gave away tax cuts, he is trying to say, in fact, that his party felt it had some entitlement to have its hand deep inside the pockets of New Zealanders who work hard every day, every week, every year, to try to get ahead.
That will not wash. It was simply a list of what he sees as being wrong, in his very jaundiced eyes. New Zealanders are aspirational people. They will not be moved, in my opinion, by those who simply want to be negative all the time and talk down the good things that are happening in their lives. That, I think, will become very, very evident as the year progresses. It is well supported by every Minister in Cabinet and well supported by every member of caucus.
People seem to forget how big that disaster was. We announced today that more than 50, houses have been repaired since those disasters occurred. When you consider that that is the equivalent of every house in Napier and Hastings having a substantial repair done to it, it gives a little bit of context to what we are dealing with.
That is only two-thirds of the task that is in front of the Fletcher EQR office at the present time, that Earthquake Commission - managed repair. In addition to that, there are another 30,odd homes where private insurers are currently engaged in getting progress for those people.
There will be MPs who come out, along with other people, who say those people are being ill treated or mistreated or whatever. All I can say to them is that since September I have repeatedly said to bring those cases to us and we will look at them. I want to put on record today that I have had no member of Parliament bring a single case to my office where there is an allegation of mistreatment by an insurer or by the Earthquake Commission.
It is quite an extraordinary thing. I have had lots of letters to me personally, and they have all been dealt with as they have arrived. The point, though, is that Christchurch is a very, very good example of the resilience that New Zealanders instinctively call upon. Over the last 5 years, while the Labour Party has been in denial over the difficulty of our economic circumstances, New Zealanders have got on with making things better for themselves, alongside a Government that has supported them through it.
It is extraordinary that having spent all those years in Opposition saying there is no economic problem, Labour is now out there claiming that the problem has gone and that it can start spending the gains that come from better management of the economy. People will not be fooled by that. Can I make a couple of comments too about some of the investment that National has made in our economy. Any economy is driven by the quality of its infrastructure. We have those commitments in broadband, we have those commitments in education, and we have those commitments in the transport sector as well.
The Tauranga Eastern Link is under way. It is under construction, it is on target, and it is below the projected budget. The Waikato Expressway continues to be developed.
It is a work in progress. Everyone can see it when they go up and down that road. It is also tracking below budget. The Christchurch motorway—and there are two big projects there; one is completed and the other is starting—is also tracking on its original budget path. Further, we have the Wellington Northern Corridor, a road that has been promised for a very, very long time, and that is also looking as if it will start some time towards the end of this year.
Governments are elected because of the way in which they connect with people. I would remind our colleagues across the other side of the House that one of their great leaders, Norman Kirk, once said that there are five great rights that people expect from a Government: On every one of those points our record outstrips them and their past history by a very long shot.
I follow the member from Christchurch Gerry Brownlee, who has been giving the one-finger salute so often in Christchurch that he has had an occupational overuse injury and has had to seek medical advice.
Having a lecture from Gerry Brownlee on fiscal surpluses is just the same joke that it is when we get it from Bill English or from John Key.
They are fiscal virgins. Five years into a Government and they have never run a surplus—they do not know what it feels like. We did that every year. The first year of our Government, the second year of our Government, the third year of our Government, the eighth year of our Government, the ninth year of our Government—every year we ran a surplus. We know how to balance the books; we know how to run a surplus, so we do not take lectures from the National-led Government implying or saying otherwise.
This is a disreputable Government, increasingly desperate to hang on to the baubles of office.
We have got it propped up on the one hand by John Banks—in the dock for electoral fraud, and the National Party is hanging on his vote. He got here only because of the tea party stunt, which was orchestrated by the Prime Minister and which he should be ashamed of.
On the other side we have got Peter Dunne. Peter Dunne, whom the Prime Minister did not believe and whom he stripped of his ministerial office merely months ago, is this year being brought back into the ministry because of the desperation of the National Party. So much for those high standards from the Prime Minister.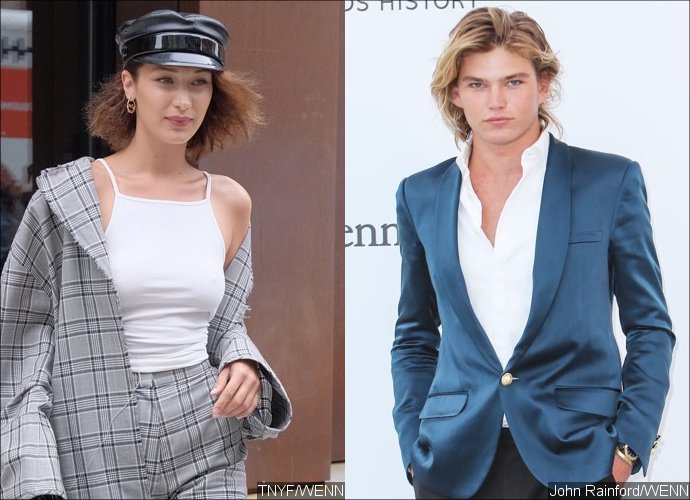 The MMP review recommended that the one-seat lifeboat be removed, but National ignored it, and we see why. Now there are soft deals available all throughout the country as this desperate National Government tries to cling on to power. The polls are agin it, it knows that this election looks like it is going to go to the Opposition parties, and so it is trying to twist MMP to its advantage.
The cronyism does not end just in Parliament; we have got crony capitalism rife in this country. Last year it was all over the news, and this National-led Government will try to make New Zealanders forget about that this year, but we are going to remind them: Those are but a number of examples. We have got reduced opportunity in New Zealand because National refuses to deal with the causes of inequality.
There are tax cuts that go to the most wealthy, asset sales that go to the 1 percent, and a refusal to rein in excessive profiteering on our hydro power using public water resources, to name but three examples.
Vince Harder: Showing Rare Vision
Nine To Noon for Thursday 7 May 2015
IMNZ Charts to November 10: Super Kiwi
No wonder we have got reduced homeownership rates in New Zealand, because we have got rising inequality. The only time that income inequality has gone down in the last three decades was under a Labour Government, under Working for Families, which gave tax cuts to families with children.
It was opposed by National, which voted against it and called it communism by stealth. We have got rising asset inequality, which grows every year when you have got inequality in incomes as high as we have in New Zealand. Even if that income inequality did not get worse in a year, it gets worse over time as it causes the concentration in assets. Homeownership rates are now the lowest that they have been in New Zealand in 60 years.
When do homeownership rates decrease in New Zealand? It happened under the Bolger Government, and it is happening again under the Key Government. We have got rising inequality. We have got New Zealanders who are being denied choices. They cannot buy a house. They cannot get decent wages. Who benefits from having some people not being able to buy one house but other people buying lots of houses?
The National Party cronies—the National Party cronies. Those people can afford to own lots more houses, and we get this concentration of wealth. Not only that; we have got people in insecure work and we have got wages at the bottom end not keeping pace in the way that they do at the top.
I heard the Minister of Finance saying that the Government is doing well on wages. Well, for the past 5 years real wage growth has been less than 1 percent per annum if you are an average wage earner. What has happened to chief executive officer pay? In it was Now it is up to 26 times the average pay, just 2 years later, and that was figures. We have got rising rates of inequality.
That shows where its priorities lie. There are tax cuts for the wealthy and universalism for superannuation, but an objection to universalism of support for children. Those members cannot have it both ways. They cannot tell us that the economy is doing well, but then tell us that we cannot afford money for children in need.
The policies that have been put forward by Jacinda Ardern, Annette King, Sue Moroney, and Chris Hipkins—all announced by David Cunliffe on Monday—really are a holistic solution to intergenerational welfare dependency, for income support for those who need it, for early interventions through Plunket, and for better education. It is a very sophisticated package, which the Labour Party is proud of. Those members send the chief spinner for the National Party, Steven Joyce, out to criticise the numbers and, once again, he is wrong.
Our fiscals are clear that we collect more money from a capital gains tax and a higher rate on the highest earners in New Zealand. Having collected that additional revenue and having abandoned some of those other expensive policies, we have got more than enough headroom to run surpluses and fund this package.
Yes, that is right. National members say that they are going to introduce a pale version of paid parental leave and some other changes. You know, when we do things, it is called bribery, but when they give tax cuts to the wealthiest in society, disproportionately benefiting them, and when they refuse to close the tax loopholes that the OECD criticises, which both increase inequality and make the economy go slower, no, that is not seen to be some sort of preference for a sector of society.
No, they say that that is fair. Well, we do not think it is fair that the wealthiest people in New Zealand get capital gains free of any tax. Neither do we think it is fair that some of the multinationals that plunder the New Zealand economy—like Google, like Apple, and like Facebook—take hundreds of millions of dollars out of the New Zealand economy, compete with New Zealand - based companies, and pay virtually no tax.